Darshan Ruparelia FIA FeASK

Managing Director
Darshan Ruparelia is a Fellow of the Institute & Faculty of Actuaries (UK) with over 15 years of experience in advising public and private sector employee benefits' schemes in the UK and in Eastern Africa. Darshan founded Ruparelia Consultants Limited, a private actuarial consultancy, in Kenya in 2014. He also established African Reinsurance Services Limited, a reinsurance brokerage company, in Kenya in 2015. Darshan was appointed in 2015 as a Non-Executive Director to the Board of Directors of African Risk & Insurance Services Limited ("ARIS") which is the largest insurance brokerage in Tanzania, and also has offices in Kenya and Uganda.

Mark Stephenson FIA
Mark Stephenson is a Fellow of the Institute & Faculty of Actuaries (UK) with over 20 years of experience. Mark is also the Managing Director of PensionPal Limited, a UK based company providing software solutions to the pension industry.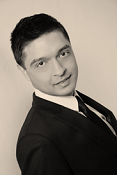 Mehul Ruparelia
Mehul Ruparelia is a Director of RCL. Mehul has over 12 years of experience in Strategic Management Consultancy involved in shaping and negotiating large and complex IT solutions in the Financial Services industry in Europe, Africa and Latin America.

Kunal Bhatt
Kunal Bhatt is an experienced business development executive with extensive background in Accounting and Finance.  Kunal has a keen insight in identifying profit-generating business opportunities locally and internationally, and he has extensive knowledge in the real estate, industrial, alternative energy and agriculture sectors. Kunal forms part of the formidable Business Development Team of RCL.